Tiny Acorns Printable Poster: Digital Download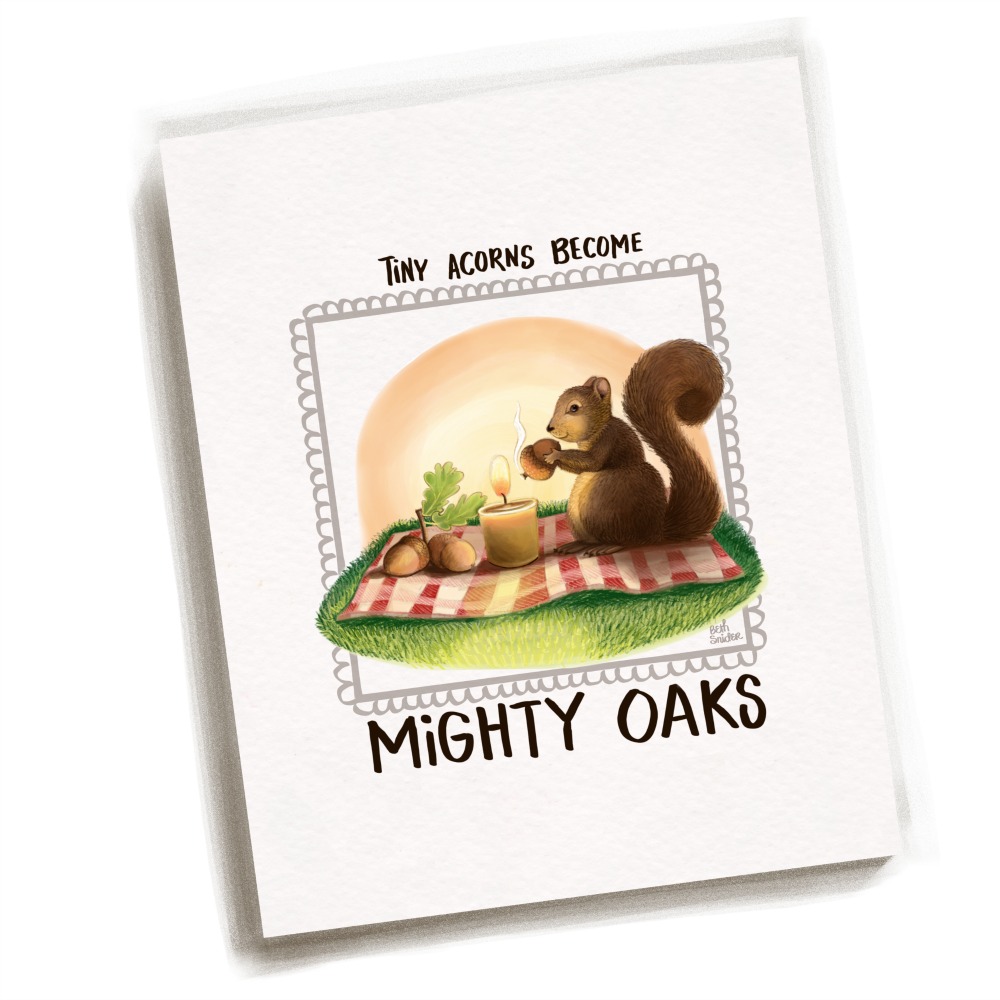 Tiny Acorns Printable Poster: Digital Download
This fun poster is a high resolution digital file, ready for you to download and print! It makes a great greeting card or framed gift of a hand drawn illustration by Beth Snider© 2017.
Download includes a Standard License to use for personal use only. Please do not resell this design.
See License info section at the bottom of my website for more information.
8x10"